Joseph and Dun spent their Halloween with their loved ones. Josephs posted photos of their family of three, Tyler, Jenna and Rosie. Tyler dressed himself as Donnie Darko, a character from a horror film with the same name. In 2016, Mark Eshleman replied to a fan on Reddit, "Tyler has always been inspired by Donnie so it was only fair that I let that that movie inspire me, too." Rosie was dressed as Piglet from Disney classic Winnie the Pooh, while Jenna holds a Winnie the Pooh toy.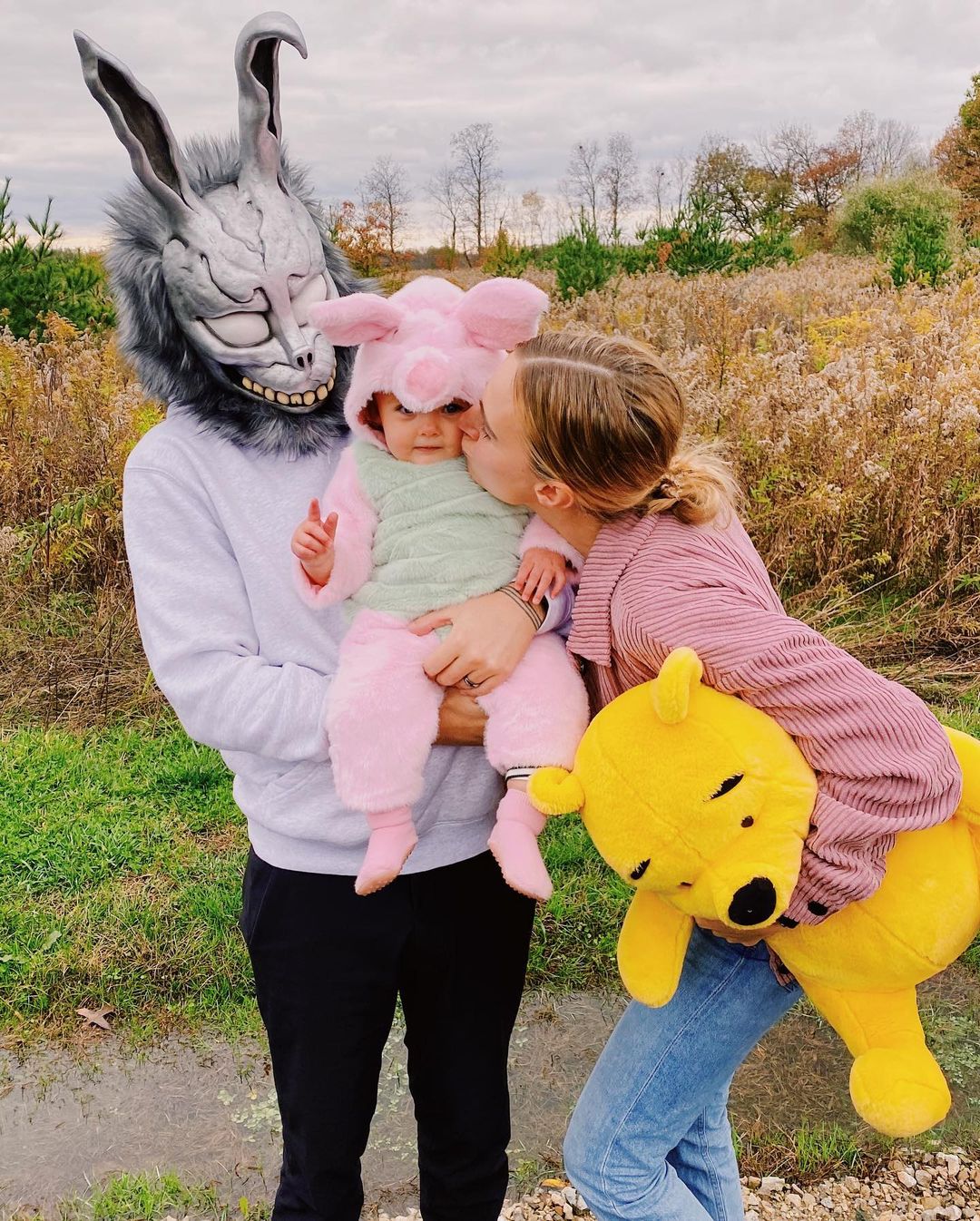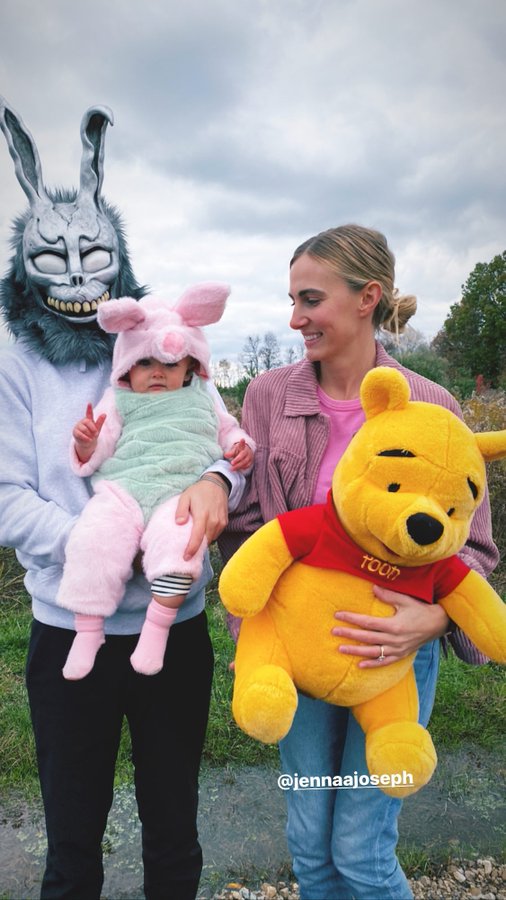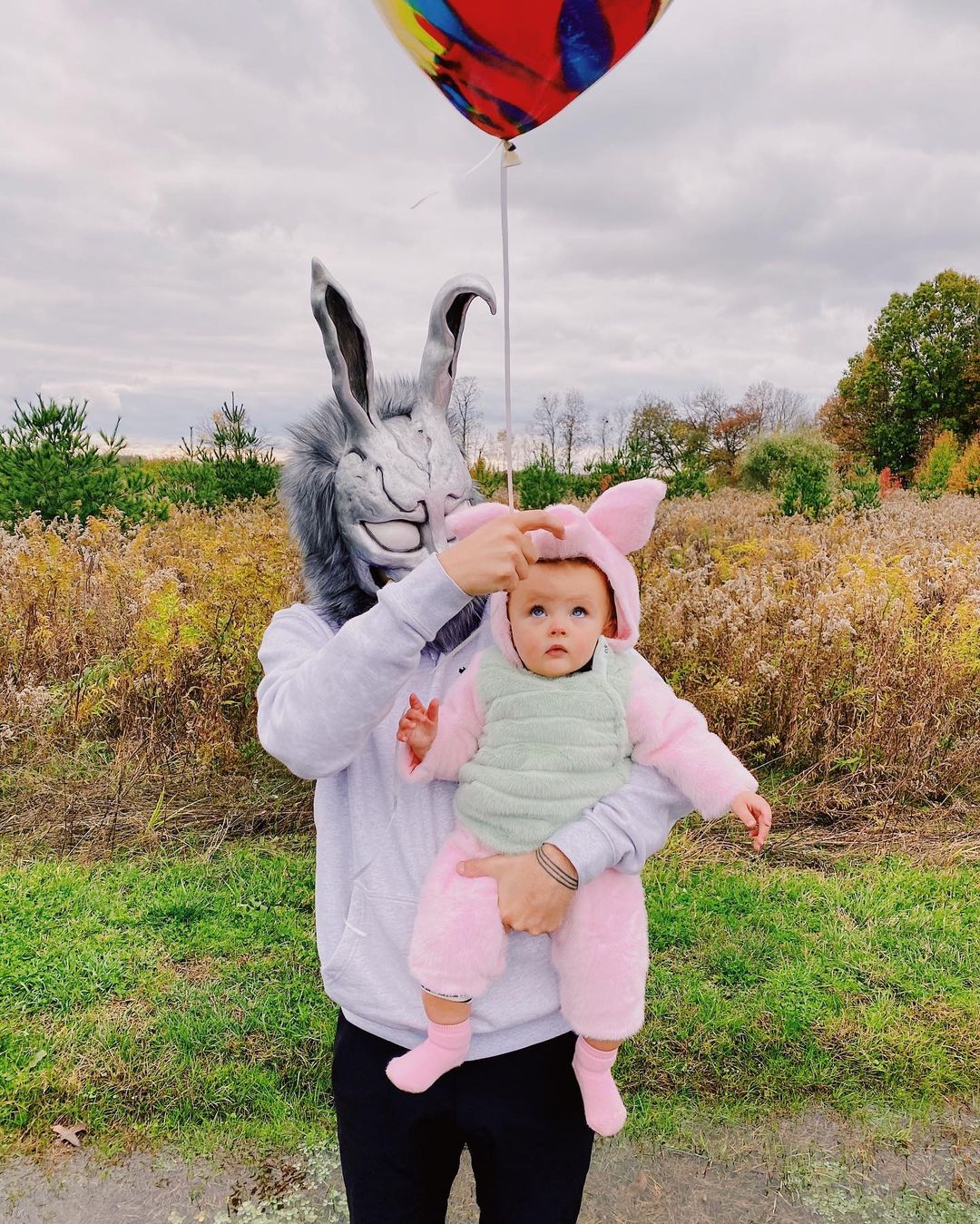 Josh Dun was dressed as Powerline from Disney Animation film A Goofy Movie. Debby wrote on Instagram, "It's only Powerline, Dad, the biggest rockstar on the planet."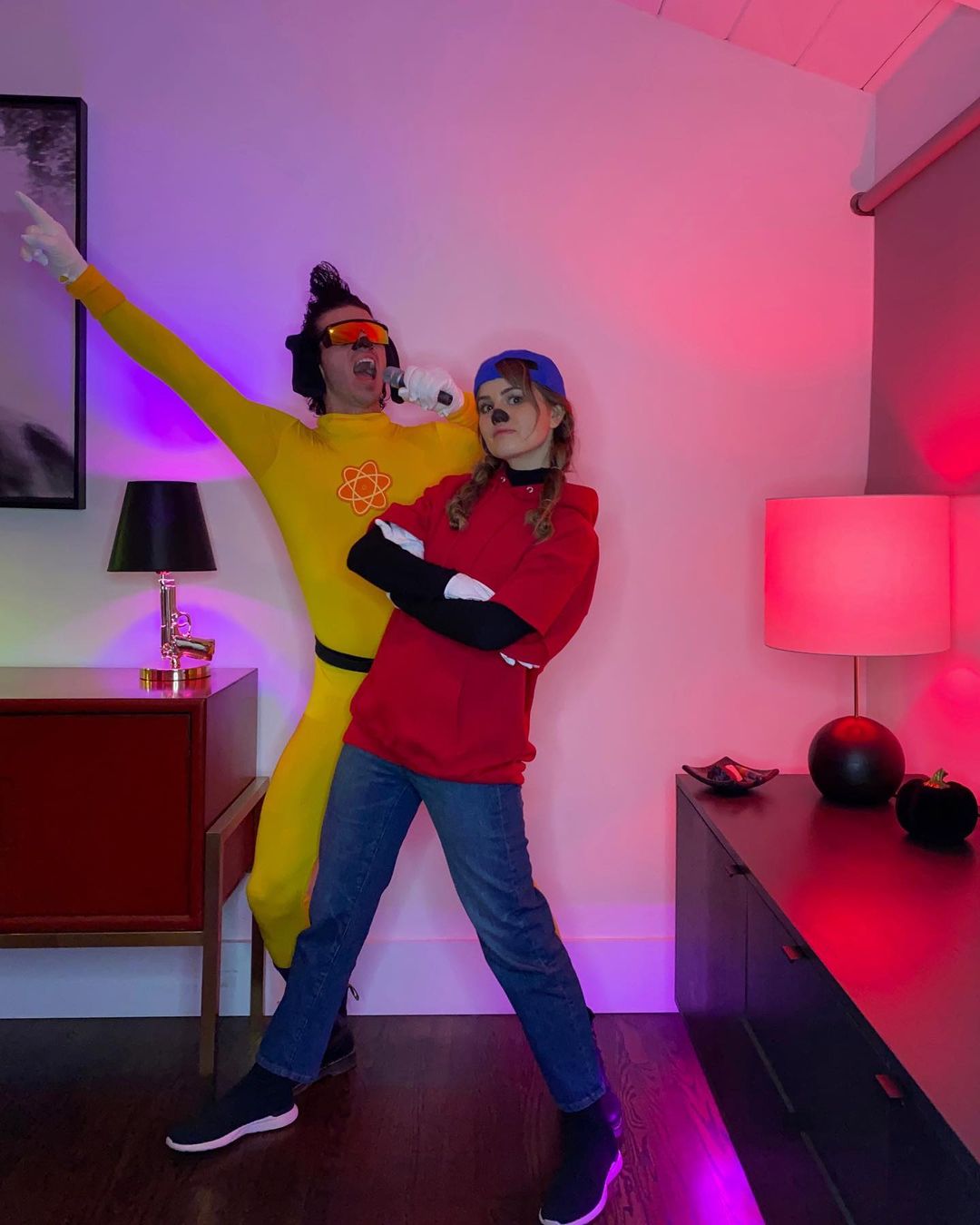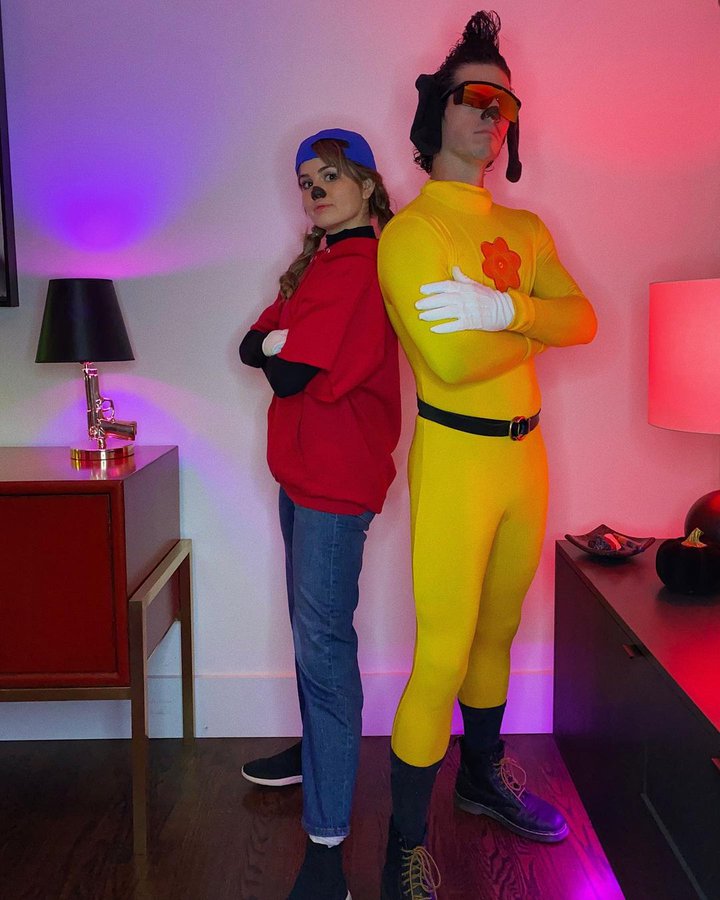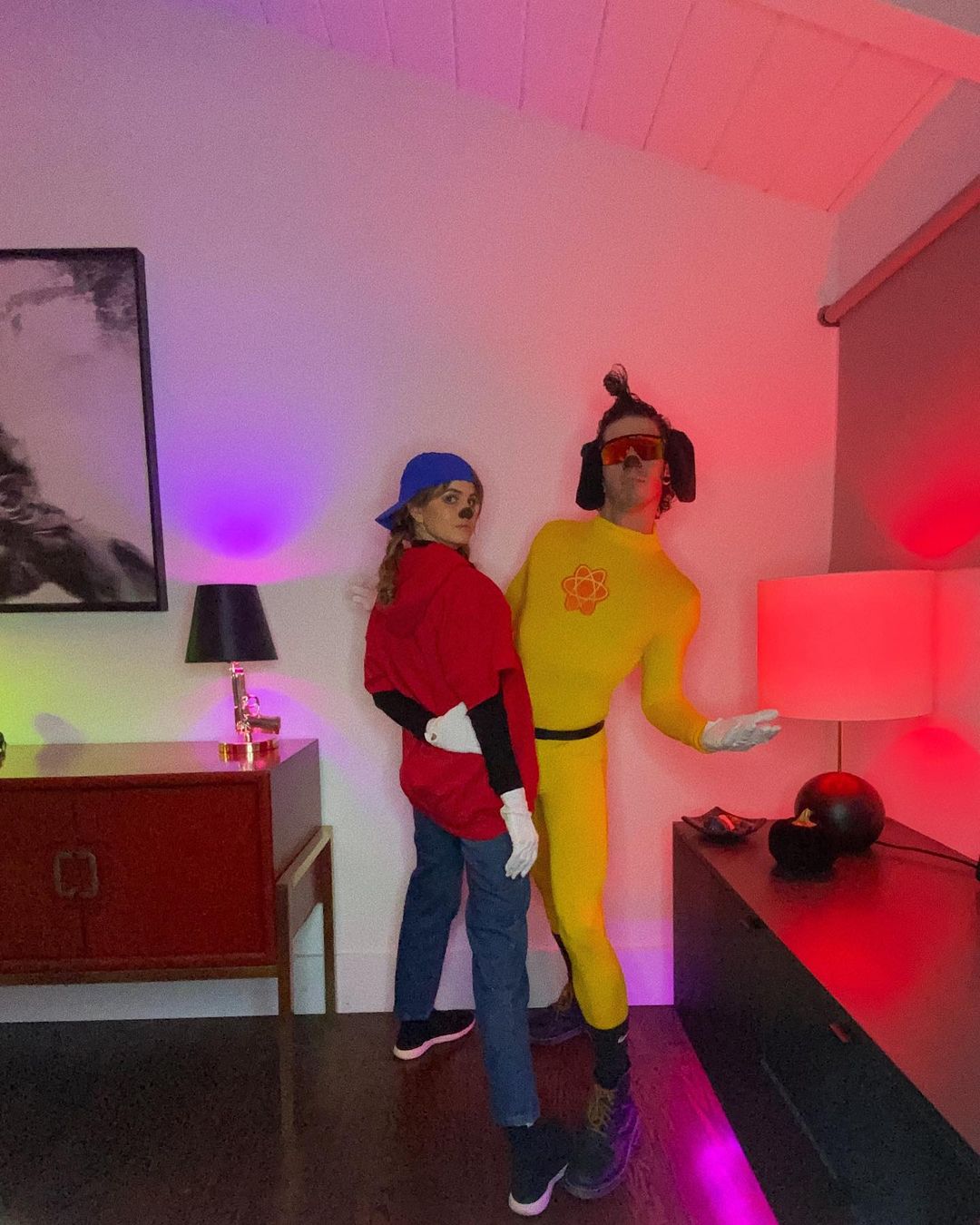 约瑟夫和邓与爱人一起过万圣节。约瑟夫夫妇发布了他们一家三口的照片 - 泰勒、珍娜和罗西。泰勒把自己打扮成了恐怖片《死亡幻觉》中的人物唐尼-达科。2016 年,Mark Eshleman 在 Reddit上回复粉丝说:"泰勒一直受到唐尼的启发,所以我也让那部电影给我灵感,这很公平。" 罗茜打扮成迪士尼经典电影《小熊维尼》中的小猪,而詹娜则拿着小熊维尼的玩具。
乔希-邓则装扮成迪士尼动画电影《高飞大电影》中的Powerline。黛比在Instagram 上写道:"只有Powerline,爸爸,这个星球上最大的摇滚明星。"